Jarosław Kozłowski Sensations of Reality and Conceptual Practices 1965–1980
21.10.2016 - 02.04.2017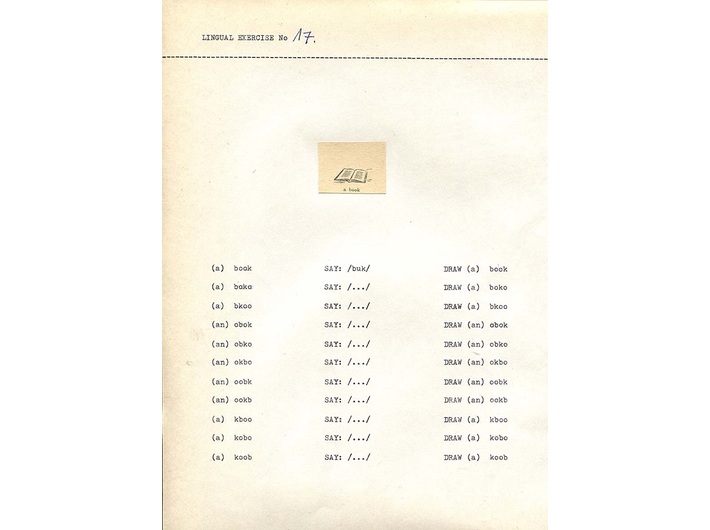 The exhibition is another in the series of individual presentations of artists from the MOCAK Collection. We are showing Jarosław Kozłowski's early works from the period 1965-1980: drawings, sketches, photographs, paintings, as well as installations and assemblages. They are an expression of the artist's personal experiences placed in a political-historical context.
The point of departure are works from 1960s, created during studies at the State Higher School of Visual Arts. Ink and blood drawings and assemblages which make use of photographs of the artist's eyes allude to surveillance ubiquitous in communist Poland, a constant feeling of being watched and the ensuing anxiety.
In view of censorship and communist newspeak dominating in 1970s and 80s the artist reflects on the phenomenon of language as means of communication. By selecting proper words he alters the way of perceiving space, which becomes friendly (thanks to the plaque "Welcome") or hostile (the plaque "No entry"). In one of his performances Kozłowski designates "imagination zones" in a city, thus encouraging the audience to think outside the box. The artist confronts image with words in a way that undermines their semantic relation – a photograph of a red rose is captioned: "This lovely red rose isn't any red rose – said John"." (Exercises in Semiotics II); sentences and words lose their original sense when letters are put in a different order (Lingual Exercises).
Jarosław Kozłowski points to the most basic elements of description and perception of reality, which seem immune to all manipulation. Words are broken into individual letters, while drawing is reduced to the simplest geometric shapes – in his work Set, for example, the artist maps out all the possible stages of construction and disintegration of a square with a diagonal. A photograph becomes an illustration of all the combinations of shutter speed, aperture size and depth of field available in a given camera (A Camera).
Jarosław Kozłowski's relation to art is perverse. On the one hand, in his work Hypotheses he uses white line on a black board to write short philosophical phrases saying what art is. On the other hand, in the series Surface Drawings and Time Drawings he reduces a work of art to the specified in centimetres area of drawing-covered paper or time required to finish the work.