World War II – Drama, Symbol, Trauma
24.10.2019 - 27.09.2020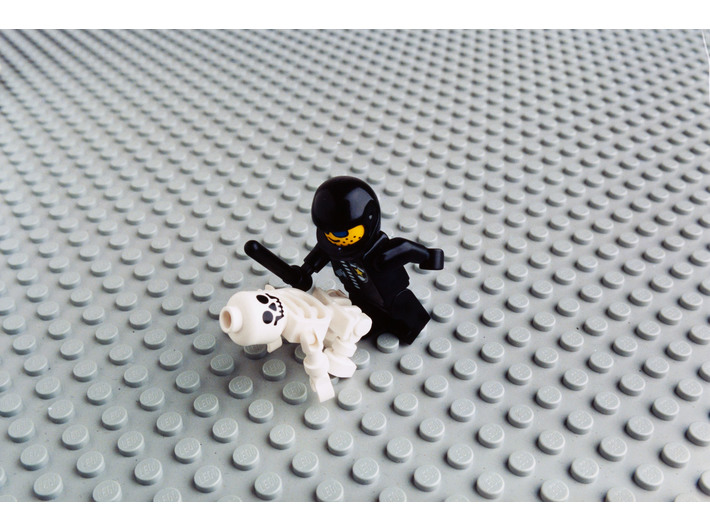 In preparing an exhibition about World War II, we had no ambition to chart its history but rather to focus on some threads that have had the greatest impact on the Polish consciousness.
We start off with the Portents of War, a theme with an important message. World War II made us realise to what extent people can turn a deaf ear to forewarnings. This lesson remains topical. The next theme is the Sonderaktion Krakau. Using this codename, on 6 November 1939 the Nazi occupants arrested some 180 professors and lecturers from mainly the Jagiellonian University in Krakow. They were taken to the concentration camp in Sachsenhausen. The Nazis aimed to destroy the intellectual elite and moral beacons in order to facilitate the subjugation of the defeated nation. Anti-Semitic propaganda also played an important part in this ruthless brainwashing. Here the Nazi initiative fell on fertile ground. In the section of the exhibition entitled Anti-Semitism, we show slogans and posters that aimed to fuel anti-Jewish sentiment. The next topic is The Life in the Ghettoes, depicting the most tragic predicament in the time of war, more dramatic even than incarceration in the concentration camp, since it is harder to witness – totally powerless – the suffering of one's loved ones than being a victim oneself. An important thread in the exhibition is the Warsaw Uprising – a controversial feat of underground resistance, subject to continuing historic and emotional reinterpretation. Without a doubt, the most important and from the ethical point of view topical theme is The Holocaust. This greatest failure of European values is still open to an analysis that would bring an effective forewarning for the future. The final part of the exhibition is The Artist as a Witness to the Drama.
In the parts dealing with history, artworks are accompanied by documents as well as propaganda and literary materials. In the exhibition we present 39 artists. Many of the works come from the MOCAK Collection. The section related to Sonderaktion Krakau was prepared in collaboration with the Archive and Museum of the Jagiellonian University.
---
The exhibition has been extened until 27 September. From 23 June, in accordance with the Silesian Museum conservator recommendations, we shall no longer be showing Józef Szajna's work Reminiscences and Sigalit Landau's Island of Shoes. We will also now be showing film Wilhelm Brasse: Photographer: 3444. Auschwitz 1940–1945. Vist us.
The purchase of some of the works was co-financed from the funds of the Minister of Culture and National Heritage