MOCAK Summer Cinema. Maudie
24.07.2020 at 9 pm
Published at:10.07.2020
As part of the action Be a Tourist in Your City – Visit Krakow throughout the summer holidays MOCAK welcomes you to the evening film screenings, with a focus on art. The films will be shown on Fridays from 3 July until 28 August at 9 pm in the Museum Arches. Timetable Schedule >>
Admission 5 zł. You can buy the tickets clicking here and in the Museum Ticket Office before the show. No more advance tickets available
The previous editions of our summer cinema in MOCAK proved very popular. We want to continue the tradition! This year, due to stringent sanitary regulations and visitor safety, we have been obliged to limit the number of spaces, so we can accommodate the maximum of 50 viewers per screening. The safety rules for the projection are available here >> Note that on Thursdays and Fridays the Museum remains open until 9 pm.
Friday 24 July, 9 pm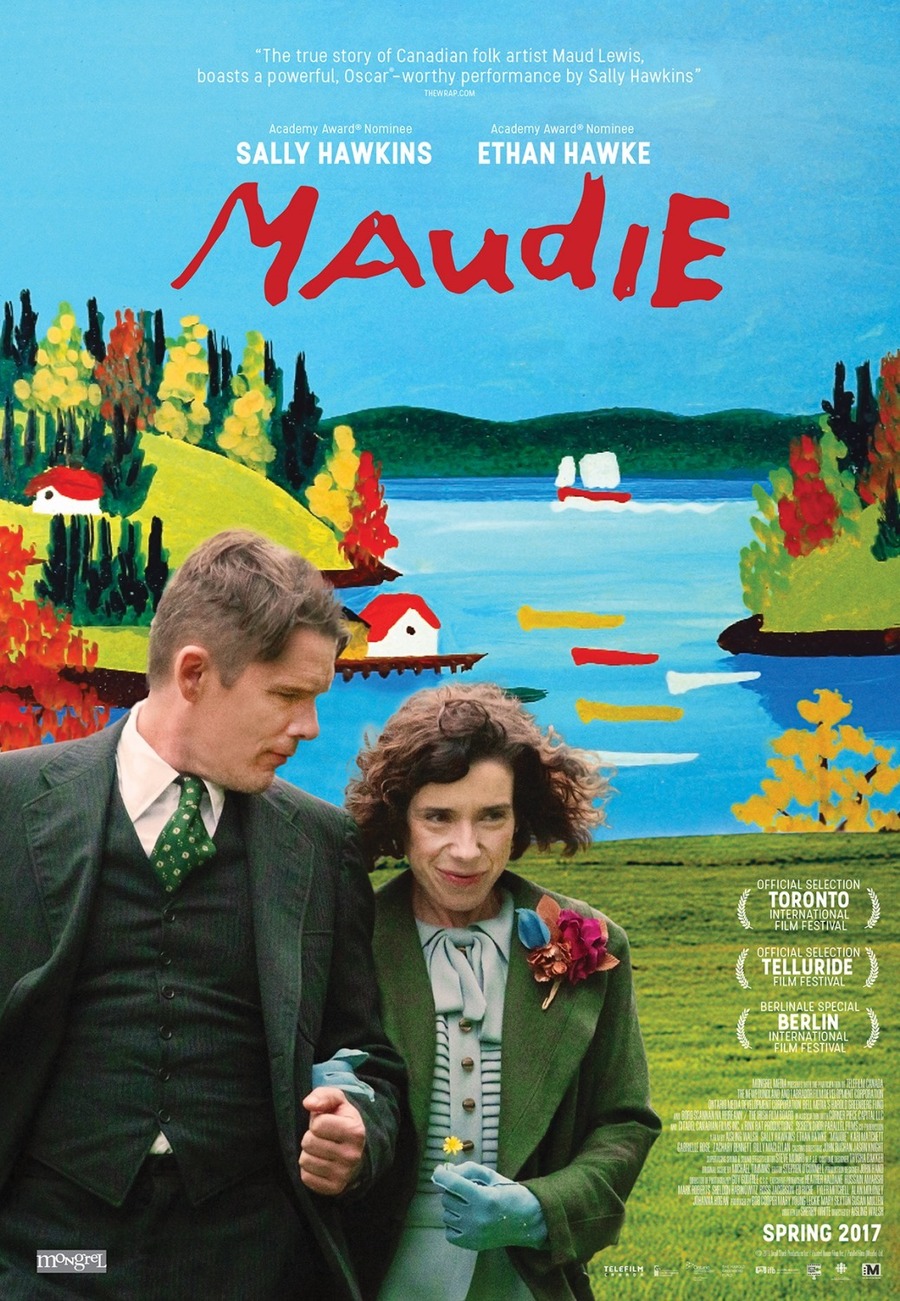 Maudie
Irland / Canada, 2016
Directed by: Aisling Walsh
1 h 55 min
In English, with Polish subtitles

Maudie, based on a true story, is an unlikely romance in which the reclusive Everett Lewis (Ethan Hawke) hires a fragile yet determined woman named Maudie (Sally Hawkins) to be his housekeeper. Maudie, bright-eyed but hunched with crippled hands, yearns to be independent, to live away from her protective family and she also yearns, passionately, to create art. Unexpectedly, Everett finds himself falling in love. Maudie charts Everett's efforts to protect himself from being hurt, Maudie's deep and abiding love for this difficult man and her surprising rise to fame as a folk painter.
---
Film description from the distributor