MOCAK Summer Cinema
03.07.2020 at 9 pm
Published at:19.06.2020
As part of the action Be a Tourist in Your City – Visit Krakow throughout the summer holidays MOCAK welcomes you to the evening film screenings, with a focus on art. The films will be shown on Fridays from 3 July until 28 August at 9 pm in the Museum Arches.
Admission 5 zł. You can buy the tickets clicking here and in the Museum Ticket Office before the show.
The previous editions of our summer cinema in MOCAK proved very popular. We want to continue the tradition! This year, due to stringent sanitary regulations and visitor safety, we have been obliged to limit the number of spaces, so we can accommodate the maximum of 50 viewers per screening. The safety rules for the projection are available here >> Note that on Thursdays and Fridays the Museum remains open until 9 pm.
How can the language of the cinema capture the essence of art and the role of the artist in the creative process? How can it show the effect of art on our lives? How does the cinema portray complex artistic personalities? How does it depict the creative process with all its beauty, sacrifice, suffering, chaos, impotence and miracle? This retrospective  covers different film forms, different areas and forms of art, and different epochs. What all these films have in common is the figure of the artist, and art – one of the most challenging, but also inspirational themes for the cinema. The film is a medium that can zero in on the division line separating art from life, fiction from reality, and artist from an ordinary bread eater – and demonstrate how these areas permeate and influence one another.
This year's programme of the Summer Cinema at MOCAK focuses on portraits of artists and the price they pay for art, on the pain brought by the creative process, and on the forgotten stories that are returned to our memory.
All films with Polish subtitles.
Comments before the screenings, repertoire selection: Adrian D. Kowalski


Timetable Schedule


Friday 3 July, 9 pm

Pain and Glory
Dolor y gloria
Spain, 2019
Directed by: Pedro Almodóvar
1 h 53 min
In Spanish, with Polish subtitles
---
Friday 10 July, 9 pm

Beuys
Germany, 2017
Directed by: Andres Veiel
1 h 47 min
In German, with Polish subtitles
---
Friday 17 July, 9 pm

McQueen
UK, 2018
Directed by: Ian Bonhôte, Peter Ettedgui
1 h 51 min
In English, with Polish subtitles
A personal look at the extraordinary life, career and artistry of Alexander McQueen. Through exclusive interviews with his closest friends and family, recovered archives, exquisite visuals and music, McQueen is an authentic celebration and thrilling portrait of an inspired yet tortured fashion visionary. Directed by Ian Bonhôte and co-directed/written by Peter Ettedgui.
---
Friday 24 July, 9 pm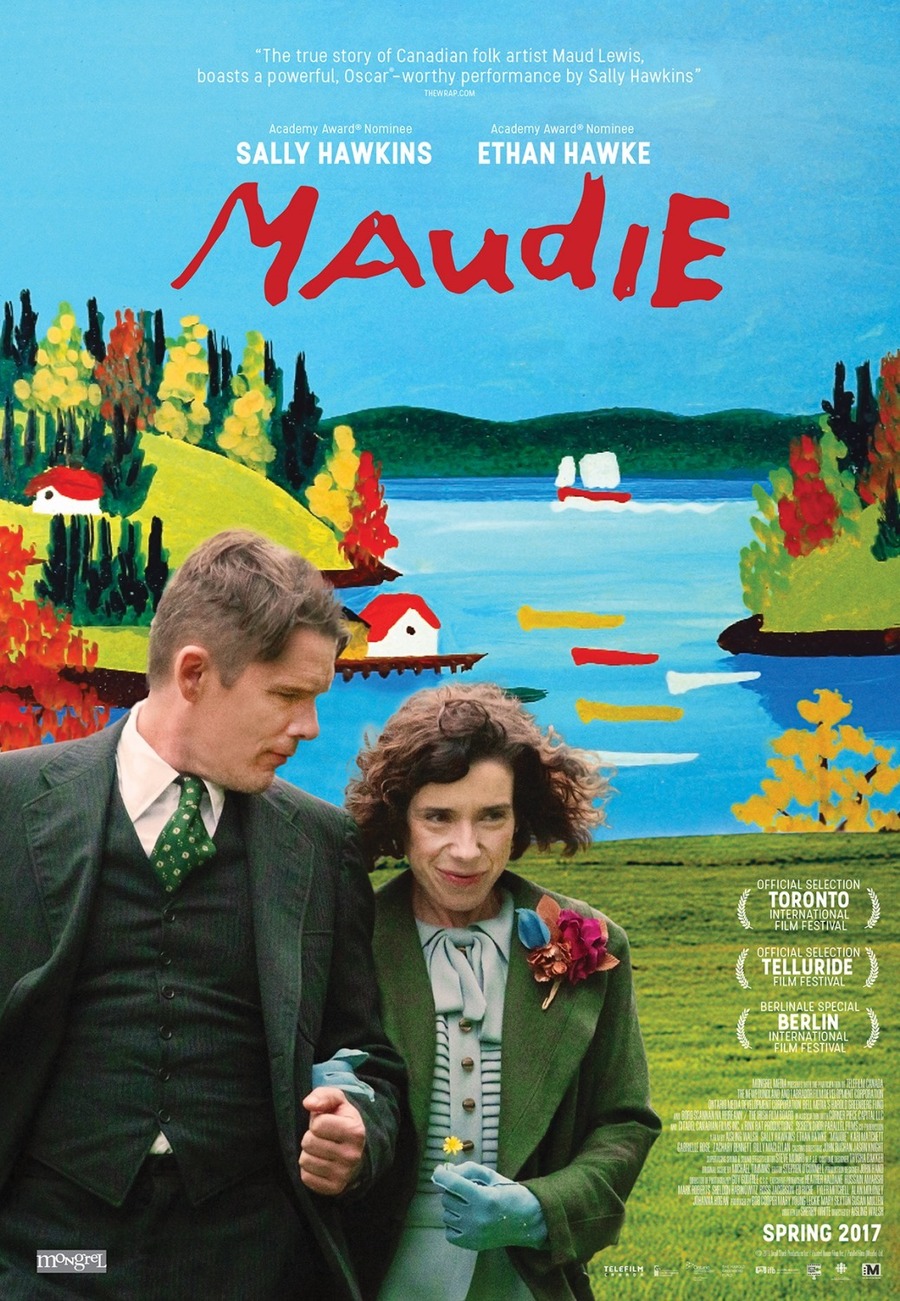 Maudie
Irland / Canada, 2016
Directed by: Aisling Walsh
1 h 55 min
In English, with Polish subtitles

Maudie, based on a true story, is an unlikely romance in which the reclusive Everett Lewis (Ethan Hawke) hires a fragile yet determined woman named Maudie (Sally Hawkins) to be his housekeeper. Maudie, bright-eyed but hunched with crippled hands, yearns to be independent, to live away from her protective family and she also yearns, passionately, to create art. Unexpectedly, Everett finds himself falling in love. Maudie charts Everett's efforts to protect himself from being hurt, Maudie's deep and abiding love for this difficult man and her surprising rise to fame as a folk painter.
---
Friday 31 July, 9 pm

Francofonia
France / Germany, 2015
Directed by: Aleksander Sokurow.
1 h 30 min
In French and Russian, with Polish subtitles
---
Friday 7 August, 9 pm

Mr. Gaga: A True Story of Love and Dance
Holand / Germany / Sweden / Israel, 2017
Directed by: Tomer Heymann
1 h 40 min
In English, with Polish subtitles
Tomer Heymann's Mr. Gaga is a unique documentary experience that tells the story of the internationally acclaimed choreographer Ohad Naharin, who created the daring form of dance and "movement language" Gaga. When he was 22, he was invited to perform with the prestigious Martha Graham dance company, and attended Juilliard and the School of American Ballet simultaneously. But Naharin would not be happy until he could do exactly what he wanted. Moving back to Israel, Naharin became the Artistic Director of the Batsheva Dance Company, developing Gaga within his own ensemble. Even after achieving worldwide acclaim, Naharin continues to fight every day, sometimes with his own dancers, once even with the president of Israel, to make his vision come to life. Meeting him at a critical turning point in his personal life, this spirited and insightful documentary will introduce you to a man with great artistic integrity and an extraordinary vision. Mr. Gaga tells Naharin's personal story of a controversial, political, and always entertaining figure, and his constant battle for artistic perfection. Eight years in the making, Mr. Gaga traces Naharin's artistic roots using personal family footage, intimate rehearsal footage, extensive unseen archive material and stunning dance sequences. Heymann weaves a marvelous tale of what it takes to be a genius, the exhausting toll dance can take on its performers, and finally, the beauty that art can bring to this world.
---
Friday 14 August, 9 pm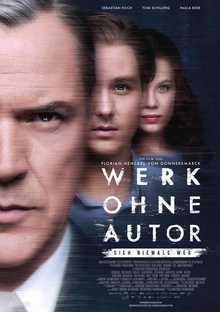 Never look away
Werk ohne Autor
Germany, 2018
Directed by: Florian Henckel von Donnersmarck
3 h 8 min
In German, with Polish subtitles


---
Friday 21 August, 9 pm

Paterson
USA, 2016
Directed by: Jim Jarmusch
1 h 58 min
In English, with Polish subtitles
Paterson is a bus driver in the city of Paterson, New Jersey – they share the name. Every day, Paterson adheres to a simple routine: he drives his daily route, observing the city as it drifts across his windshield and overhearing fragments of conversation swirling around him; he writes poetry into a notebook; he walks his dog; he stops in a bar and drinks exactly one beer; he goes home to his wife, Laura. By contrast, Laura's world is ever changing. New dreams come to her almost daily. Paterson loves Laura and she loves him. He supports her newfound ambitions; she champions his gift for poetry. The film quietly observes the triumphs and defeats of daily life, along with the poetry evident in its smallest details.
---
Friday 28 August, 9 pm

Camille Claudel 1915
France, 2013
Directed by: Bruno Dumont
1 h 35 min
In French, with Polish subtitles
---
Films descriptions rom the distributors