Wisława Szymborska Collages
02.02.2014 - 13.04.2014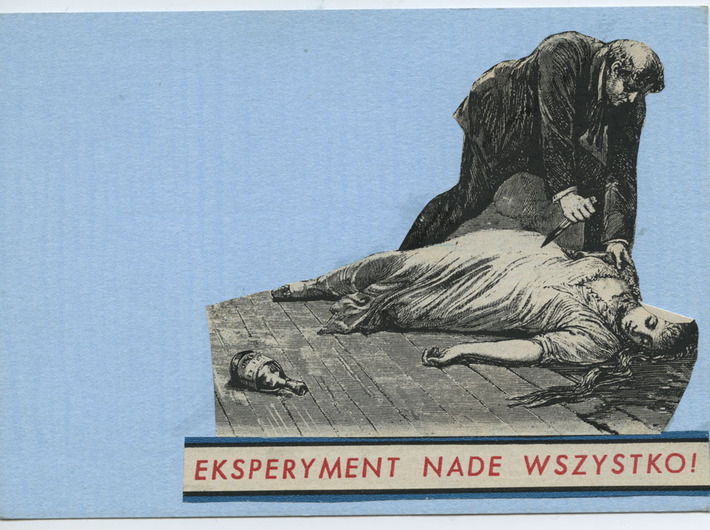 Wisława Szymborska's exhibition Collages aims to broaden the artistic perception of the Polish Nobel winner. The poet's art covers three areas: serious poetry, light-hearted poetry and cut-and-paste works, or collages. These areas combine to define the artistic personality of Szymborska. While we by no means maintain that in each of these areas the artist excelled to the same degree, we do think that to interpret these areas separately results in arriving at a notion of Szymborska as a person that is both incomplete and, to a degree, untrue.
We present a huge collection of Collages, typically postcard-size. Nobody knows how many were made, but statistical calculations allow a likely estimate running into thousands. These minimalist compositions, created as part of a search for new, startling meanings, employ juxtapositions of images, and sometimes words. The result: formally economical, visual poems,
Last year, MOCAK presented the art of Jiří Kolář, an artist with an interest in a choice of media similar to that of Szymborska's. The Czech artist first sought his medium of expression in poetry, then prose, and finally discovered collage which became dominant in his art. With Szymborska, there is a different hierarchy of importance; nevertheless, there is a different attempt at 'expressing the whole of oneself'. With multilayer personalities, to limit oneself to just one form of expression may not suffice. This is the case even when the artist has the mastery of such a fine tool as Wisława Szymborska's serious poetry.