Virtual exhibition tour
Viennese Actionism: The Opposite Pole of Society
09.11.2011 - 29.01.2012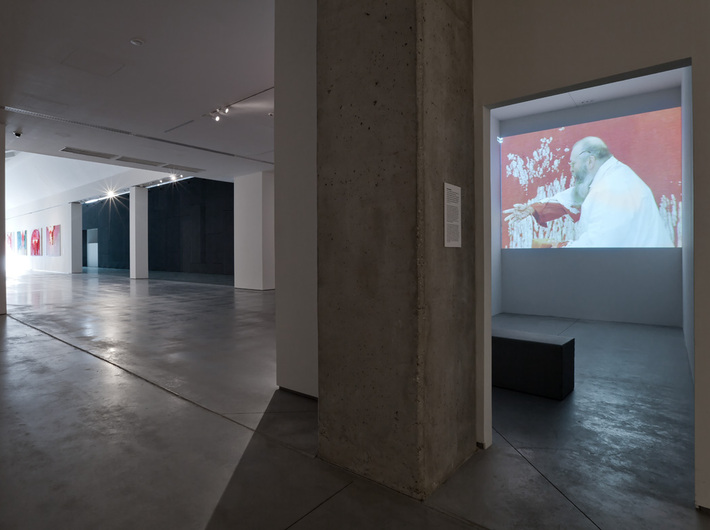 The exhibition Viennese Actionism: The Opposite Pole of Society presents works from the collection of the Essl Museum in Austria. The title of the exhibition was inspired by the statement from a Viennese Actionist, Otto Muehl: 'In my actions, I started off from artistic premises, but I see everything less and less in terms of art. What I do would better be described as a kind of opposite pole of society.'
The selection of the works presented highlights socially involved artistic stances. It shows art as a tool of social negotiation against the backdrop of the social and political transformations which have been taking place from the 1960s. This is the first such large exhibition of Viennese Actionism in Poland.
The exhibition is accompanied by the first comprehensive Polish publication about Viennese Actionism. The catalogue (in Polish and English) consists of a number of sections. It presents reproductions of works by Günter Brus, Otto Muehl, Hermann Nitsch and Rudolf Schwarzkogler as well as a sizeable selection of their writings, such as manifestos and accounts of actions. It also contains critical essays by Actionism specialists.
Entry to the exhibition Viennese Actionism. The Opposite Pole Of Society only for adults or with parental or guardian consent.
Exhibition Viennese Actionism: The Opposite Pole of Society in collaboration with the Essl Museum Klosterneuburg / Vienna.
Exhibition opening