The Eye of the Photographer – dilemmas of socially engaged photography
10.04.2014 at 6 pm
Published at:02.04.2014
On 10th April at 6 pm we would like to invite you to another event accompanying Rune Eraker's Uprooted exhibition.
The guests of the meeting will be Adam Golec, photographer, documentalist, winner of many national and international photo awards and Krzysztof Miller, a war photographer. The session will be chaired by Wojciech Wilczyk, a photographer, author of essays on photography.
Just like the previous one, this session accompanying Rune Eraker's exhibition, chaired by Wojciech Wilczyk, will be dedicated to the condition of socially and politically engaged photography. This time, however, the guests are not going to be curators or art critics, but practitioners of the genre – Adam Golec and Krzysztof Miller, well-known photojournalists. The exhibition of works by Rune Eraker, a photographer who has consistently documented sites and victims of conflicts, is a good opportunity to ask the question about the specificity of engaged photography and reflect on the effectiveness of its visual messages. How has digital technology and sharing images in electronic form changed the face of photojournalism? How can photojournalistic coverage function within the spaces of art museums and galleries when displays of such works are organised?
The meeting will be held in Polish.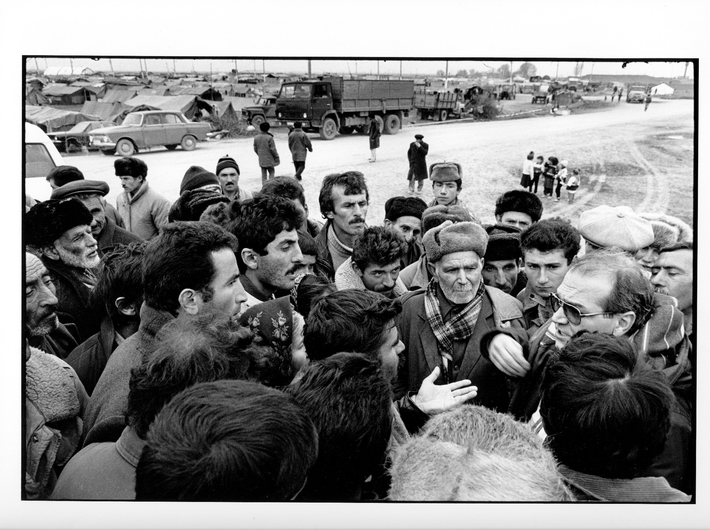 Recording of the session in Polish