Symbolic Design (MOCAK Collection)
28.06.2019 - 02.02.2020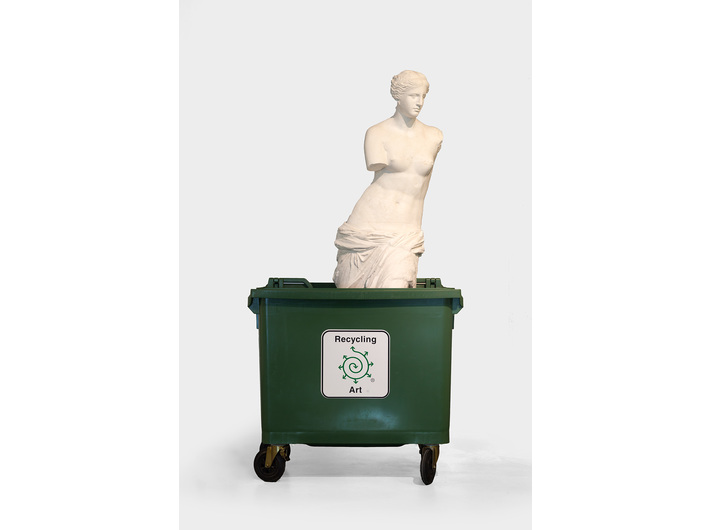 Artists seek opportunities to practise art everywhere they can. They have found them, amongst others, in the field of architecture and design – disciplines traditionally governed by function. The designer's creative inspiration follows the principle of utility. Contemporary artists employ the relationship between imagination and function in quite a contrary way. With some exceptions, they completely reject the practical function, instead dwelling on its symbolism. Objects appear deceptively practical, yet simultaneously do not yield themselves to practical use. This results in a conceptual play.
The rug by Faig Ahmed has turned into a story of its own layers. The curtain by Mona Hatoum – into an interpretation of geography. The tables by Daniel Spoerri defy gravity. The duckboard by Farid Rasulov has succumbed to aesthetic aspirations. The china pots by Lee Seung-hee have abandoned the third dimension. The furniture by Koji Kamoji has become an animate being. The rubbish bin by Bjørn Nørgaard has begun to swallow up ideas. The plates by Feiko Beckers carry words of wisdom. The game of hopscotch by Maria Stangret demands the impossible of human beings. The skulls by Frodo Mikkelsen and Kourosh Salehi contemplate life after life. And the plates by Zbigniew Warpechowski embark on existential debates.
In each of these works, the negation of the function has become a significant artistic argument. Art has turned praxis into a reflective concept.
The purchase of the works was partially co-financed from the funds of the Minister of Culture and National Heritage