Zbigniew Herbert People
26.06.2015 - 13.09.2015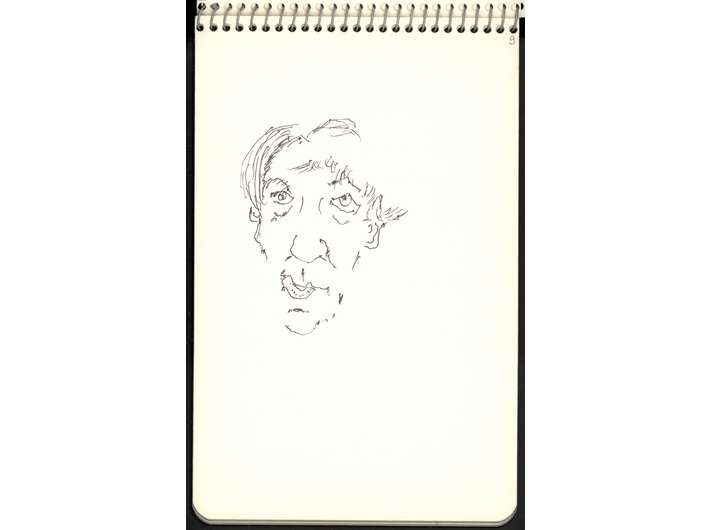 The exhibition entitled People is part of the series of exhibitions at MOCAK that aim to enhance the creative image of well-known figures, including writers, poets, philosophers, academics, film directors and musicians. To date, we have shown collages by Wisława Szymborska and drawings by Mieczysław Porębski. We are planning exhibitions of photography by Roman Ingarden, paintings by Marian Eile and drawings by Leon Chwistek.
At the exhibition of works by Zbigniew Herbert we will be showing a few dozen of his sketches of faces. These are from a selection of a few hundred of the poet's drawings from the collection of the National Library of Poland in Warsaw. Some of them – an insignificant number – are portraits of real people. The majority represent figures from paintings by the old masters. Herbert created his own language of drawing, which enabled him to carry out a synthesis and capture a subject's essential expression. In spite of the great simplification of the drawings, it is not difficult to work out who the subjects are. Herbert's creative strategy is a singular cognitive and interpretative method. One forms the impression that in drawing people, the poet 'translates' their faces so as to render them more readily understandable for his own point of view. By a delicious coincidence, Herbert's drawings are quite reminiscent of Joseph Beuys's drawn portraits. It is quite unlikely that these two artists knew each other's works and any similarities are entirely coincidental. But the convergence is a splendid counter-argument to use against all those who treat the artistic activities of writers and poets in an indulgently patronising manner.
The exhibition is accompanied by a catalog edited by Andrew Franaszek.