Death Does Not Have the Last Word: The Experience of Auschwitz Today in the Center for Persecuted Arts in the Art Museum Solingen
09.12.2015 - 24.01.2016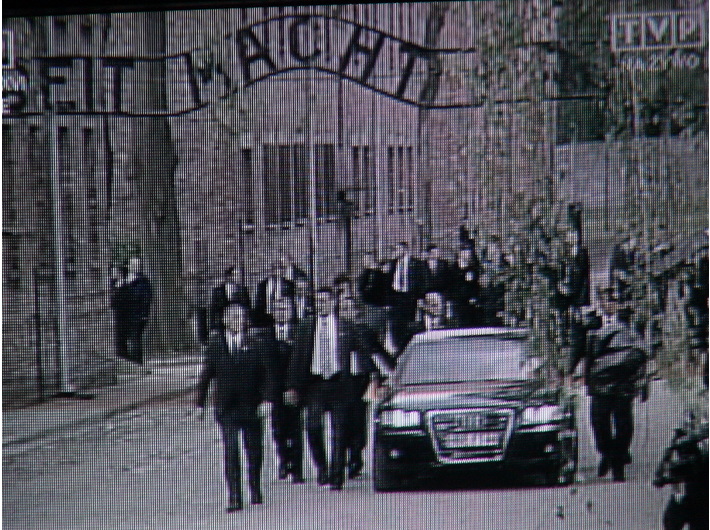 From December, in the Center for Persecuted Arts in the Art Museum Solingen it will be possible to view part of the exhibition previously presented at MOCAK: Poland – Israel – Germany: The Experience of  Auschwitz.
The exhibition highlights the crucial place that the theme of Auschwitz has in the historic, social and cultural discourse. The focus is not on art about the Holocaust in general but works that refer specifically to Auschwitz as the place of genocide, the most tragic symbol ever created by humanity.
"The works of artists who belong to the second and third post- Auschwitz generation offer new ways of representing and dealing with the tragic past. In this way, they keep the message of the trauma of the Holocaust topical. In spite of all differences between Poles, Israelis and Germans, it is precisely this memory that the nations of the victims and the nations of the perpetrators have in common and it has become a part of our identity. The artists are aware of the responsibility to not let the Holocaust fall into oblivion – a responsibility shared by all. This is how the Holocaust survivor Elie Wiesel, a winner of the Nobel Peace Prize, described that responsibility: »Each person who today listens to a witness, will also become a witness himself«." ['Jeder, der heute einem Zeugen zuhört, wird selbst ein Zeuge werden']. An excerpt from the text by the exhibition co-curator Delfina Jałowik, which appeared in the MOCAK publication Poland – Israel – Germany: The Experience of Auschwitz Today.
The works presented at Solingen will include works by Rafał Jakubowicz (Poland), Jane Korman (Israel) and Ernst Volland (Germany).
The exhibition is accompanied by a trilingual publication – in English, German and Polish – Poland – Israel – Germany: The Experience of Auschwitz Today.