Maks Levin, War Correspondent
13.05.2022 - 26.02.2023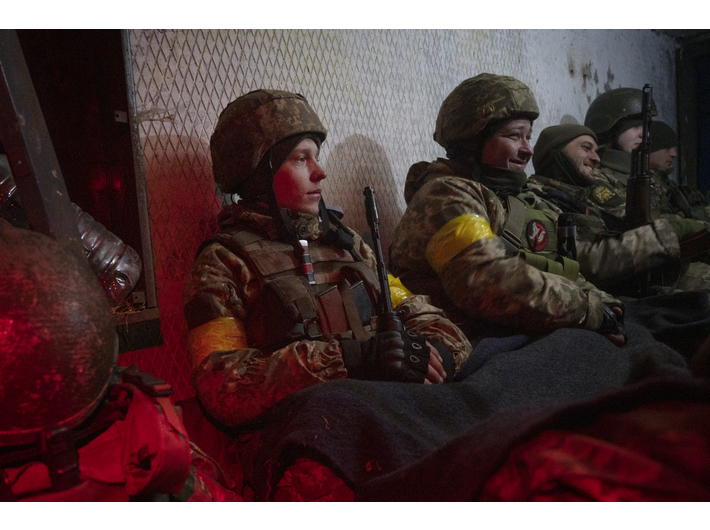 The show presents photographs by Maks Levin, taken from 2014 to 2022. The earliest works cover events that took place on Independence Square (Maidan) in Kyiv. Pro-European protests started in November 2013 and led to President Viktor Yanukovych being overthrown on 22 February 2014. Over one hundred people lost their lives during Euromaidan, from 18 till 20 February 2014. The most recent photographs report on beginning of Russian invasion on Ukraine (February and March 2022). They illustrate war-time everyday life of Ukrainian soldiers and civilians, marked by true heroism and moving gestures of solidarity.
Maks Levin was born on 7 July 1981 in Boyarka, Ukraine. He graduated from Technical University in Kyiv and worked as a photographer and cameraman for Reuters, BBC, Associated Press and others. His photographs were featured in The Wall Street Journal and Time. He was also engaged with the WHO, UN, UNICEF and OSCE.
After starting to document Russian aggression on Ukraine, he was last seen on March 13, before leaving to Guta Mezhyhirska, Kyiv province. He was accompanied by Oleksii Chernyshov, ex-photographer and soldier. Soon after, fighting started in the location they were headed to. Reporter's death was confirmed by Regional Prosecutor's Office of Vyshhorod. He was declared to be shot by Russian soldiers.
He left four sons, his wife and parents.