Everything Forever Now. Polish and British Sustainable Design
15.02.2013 - 28.04.2013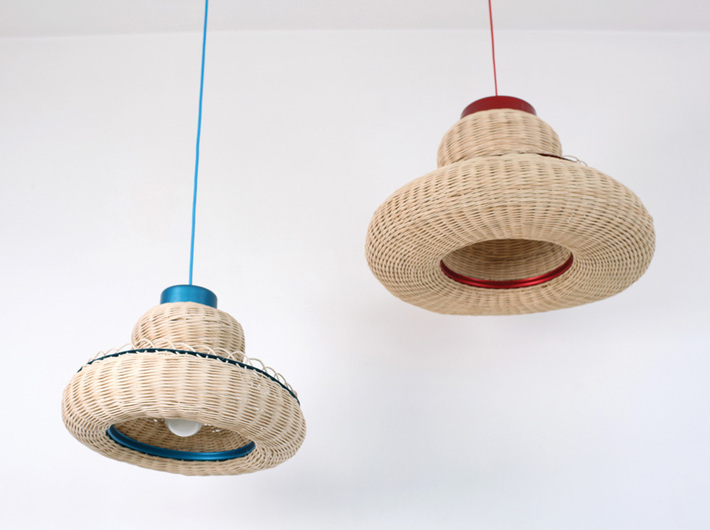 The exhibition presents the works of designers who have set out to search for the ways to save the planet by focusing on the promotion of self-sufficient communities, the improvement of the efficiency of the infrastructure and the development of new materials.
The exhibition presents sustainable design projects, which aim to enable development without destruction. The characteristic features of these projects are their use of renewables and the elimination of any negative impact on the natural environment.
The exhibition has four main themes: method, community, material, resources.
British designers: Bill Amberg Studio, Paolo Bombelli & Alex Driver & Carlos Peralta, Fabien Cappello, Neil Conley, EADS UK Ltd, Raw Edges and Oscar Narud, Yu Jordy Fu, Grimshaw Architects & WindPower Ltd, JAMESPLUMB , Markus Kayser, Julia Lohmann, Priestmangoode, Florie Salnot, Studiomama, Unreal, Hulger & Samuel Wilkinson, Bethan Laura Wood, Wayward Plants
Polish designers: Natalia Bieńkowska, Daria Burlińska, Jan Lutyk, Ania Łyszcz, Karina Marusińska, Knockout design, Kompott, Katarzyna Koprowska, Jarosław Kozakiewicz, Marta Niemywska, Robert Pludra, Magda Rychard, Jakub Sobiepanek, Maja Szczypek, Fundacja Transformacja, WellDone
Opening