Go to the exhibition
Artists from Krakow: The Second Krakow Group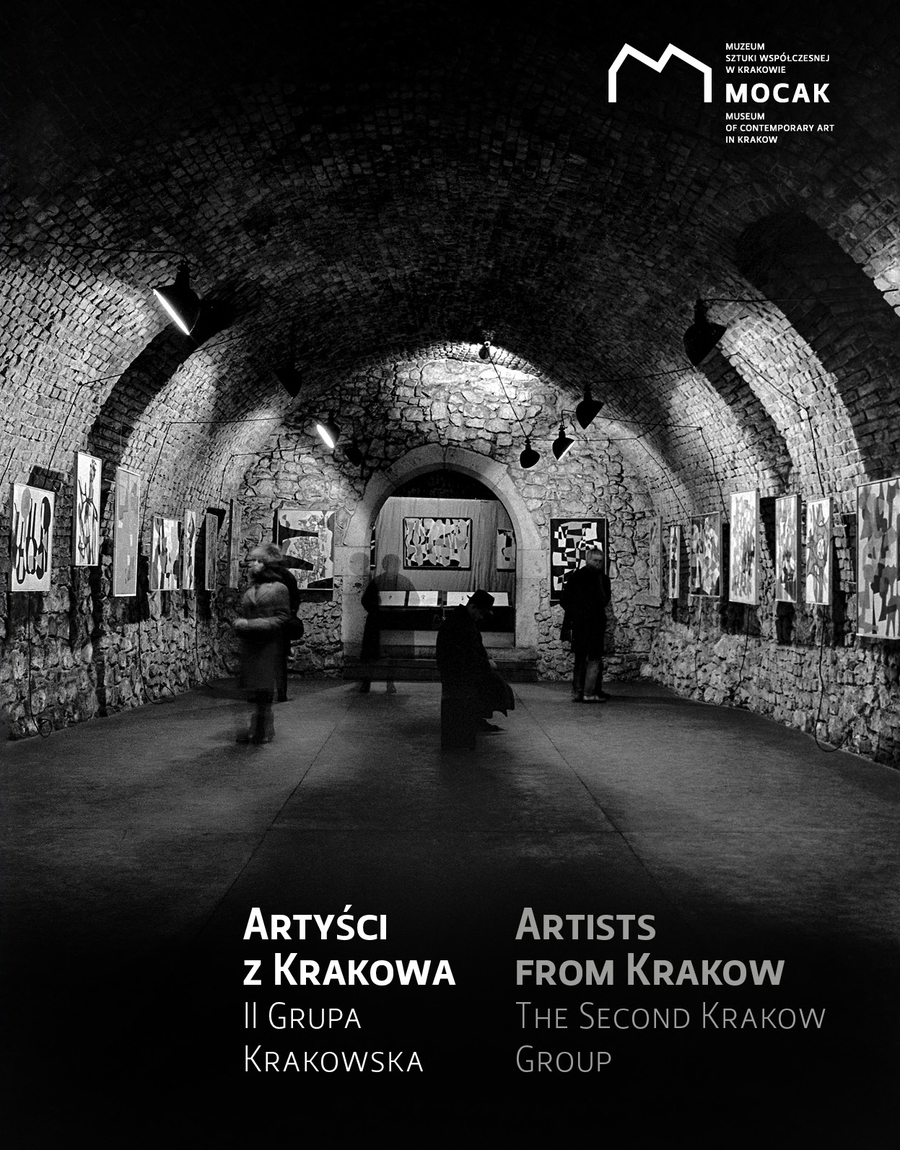 The publication is divided into two parts. The first contains a selection of citations about the second Krakow Group compiled by Karolina Czerska, texts by Maciej Gutowski and Adam Walaciński reprinted in full, a memoir essay by Marek Świca, and a text by Maria Anna Potocka focusing on individual members of the Group. The second part of the publication contains photographs and reproductions of the artists' works.
Artists (authors of the reproduced works): Jerzy Bereś, Tadeusz Brzozowski, Józef Chrobak, Maria Jarema, Julian Jończyk, Jerzy Kałucki, Tadeusz Kantor, Janina Kraupe-Świderska, Alfred Lenica, Adam Marczyński, Jadwiga Maziarska, Kazimierz Mikulski, Daniel Mróz, Jerzy Nowosielski, Jan Pamuła, Andrzej Pawłowski, Marek Piasecki, Maria Pinińska-Bereś, Mieczysław Porębski, Karol Pustelnik, Erna Rosenstein, Teresa Rudowicz, Bogusław Schaeffer, Jerzy Skarżyński, Maria Stangret, Jonasz Stern, Janusz Tarabuła, Jan Tarasin, Jerzy Tchórzewski, Danuta Urbanowicz, Witold Urbanowicz, Adam Walaciński, Zbigniew Warpechowski, Marian Warzecha, Jerzy Wroński
Language of the publication: Polish, English
Editor: Maria Anna Potocka
Editorial collaboration: Monika Kozioł
Texts: Karolina Czerska, Maciej Gutowski, Maria Anna Potocka, Marek Świca, Adam Walaciński
Translation: Anda MacBride
Design: Rafał Sosin
Format: 210 × 270 mm
No. of pages: 232
ISBN: 978-83-65851-62-8
Year of publication: 2022

The catalogue accompanies the exibition:
Artists from Krakow: Second Krakow Group
Curator: Maria Anna Potocka
Co-ordinators: Betina Fekser, Anna Jeznach
MOCAK the Museum of Contemporary Art in Krakow
30.3–24.9.2023
Buy now!
NOWOŚĆ!
70,00 zł
Add