Autor:

Joanna Ebenstein

Wydawnictwo:

Thames & Hudson

Język publikacji:

angielski

Rok wydania:

2016

Typ okładki:

twarda

Liczba stron:

224 str

Waga:

0,93 kg

Wymiary:

240x170 mm

ISBN:

9780500252185
110,00 zł
Add to basket
The Anatomical Venus
Beneath the original Venetian glass and rosewood case at La Specola in Florence lies Clemente Susini's Anatomical Venus (c. 1790), a perfect object whose luxuriously bizarre existence challenges belief. It – or, better, she – was conceived as a means to teach human anatomy without the need for constant dissection, which was messy, ethically fraught and subject to quick decay. This life-sized wax woman is adorned with glass eyes and human hair and can be dismembered into dozens of parts revealing, at the final remove, a tranquil foetus curled in her womb. Sister models soon appeared throughout Europe, where they not only instructed the specialist students, but also delighted the general public.
The Anatomical Venus is a celebration of these female wax models and reveals their evolution from wax effigy to fetish figure and the embodiment of the uncanny. Today, these images trouble the edges of our neat categorical divides between life and death, science and religion, body and soul, effigy and ecstasy, spectacle and education, kitsch and fine art.
Skilfully written by a curator of the macabre, the beautiful and the spiritual, this is a meticulously illustrated survey of these anatomical odalisques and the cultural and artistic intersection they inhabit.

Joanna Ebenstein runs the Morbid Anatomy blog and website, and founded the Morbid Anatomy Museum in Brooklyn, New York. Ebenstein photographs, curates and collects artefacts, images and texts relating to curious collections, cabinets of curiosity, collectors and collecting, medical museums and museums of natural history.
Produkty które mogą Cię zainteresować: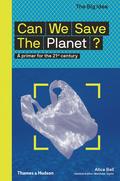 Thames & Hudson
angielski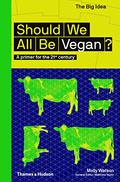 Thames & Hudson
angielski