Autor:

Andrew Losowsky & Gestalten

Wydawnictwo:

Gestalten

Język publikacji:

angielski

Rok wydania:

2013

Typ okładki:

twarda

Liczba stron:

272 str

Waga:

2.05 kg

Wymiary:

245x330 mm

ISBN:

9783899554977
150,00 zł
Add to basket
Around the World
The Atlas for Today
Looking through an atlas has always been a fascinating way to explore the world. Around the World is a contemporary evolution of an atlas tailored to our information age. With eye-catching graphics, current topics, and clear texts, the book is for anyone who is curious about the state of our planet and how we live today.
Alongside classic facts about nature, history, population, culture, and politics, Around the World's compelling information graphics thoroughly explain complex processes that impact our lives such as global trade and changing demographics. The book gives added insight into our modern world through its visual exploration of subjects such as eating habits, overfishing, and internet providers, as well as events that have left indelible marks on our collective conscience including September 11, the Olympic Games, Japan's Fukushima disaster, and the sinking of the Titanic.
Enthralling, attractive, and revealing, Around the World is a rich cornucopia of information about local peculiarities of global relevance that bring home the little differences—as well as the astoundingly large similarities—among the citizens of our world.
Produkty które mogą Cię zainteresować:
BOSZ
polski
BOSZ
polski
Znak
polski
BOSZ
polski
Rebis
polski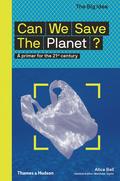 Thames & Hudson
angielski